ABOUT CARROLL'S SIGNATURE Smoked ham
Check out our recipe section for some of our favourite dishes!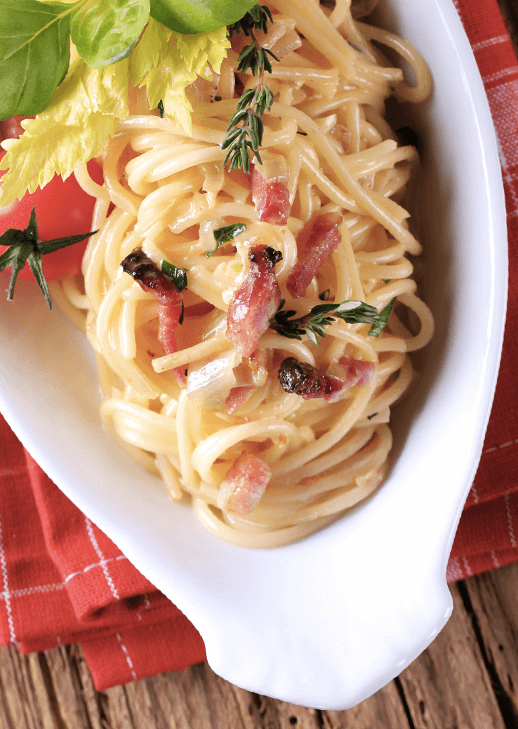 Ingredients
250g spaghetti

1 knob butter

1 small diced onion

2 diced cloves garlic

3 slices of Carroll's Smoked Ham

2 egg yolks (you can freeze the whites for another time)

25g parmesan

50ml whole milk
Method
Serves 2
Cook the spaghetti as per packet instructions and when cooked drain and reserve some of the cooking liquid.

Heat a pan and add oil and butter.

Fry the onion and garlic until soft on medium heat.

Add the diced ham and lightly fry.

Mix the egg yolk and milk in a separate bowl, then add a few tablespoons of the pasta water to thicken.

Now add the pasta to the pan and the egg mix and stir very quickly. 7. Serve straight away with the grated parmesan.