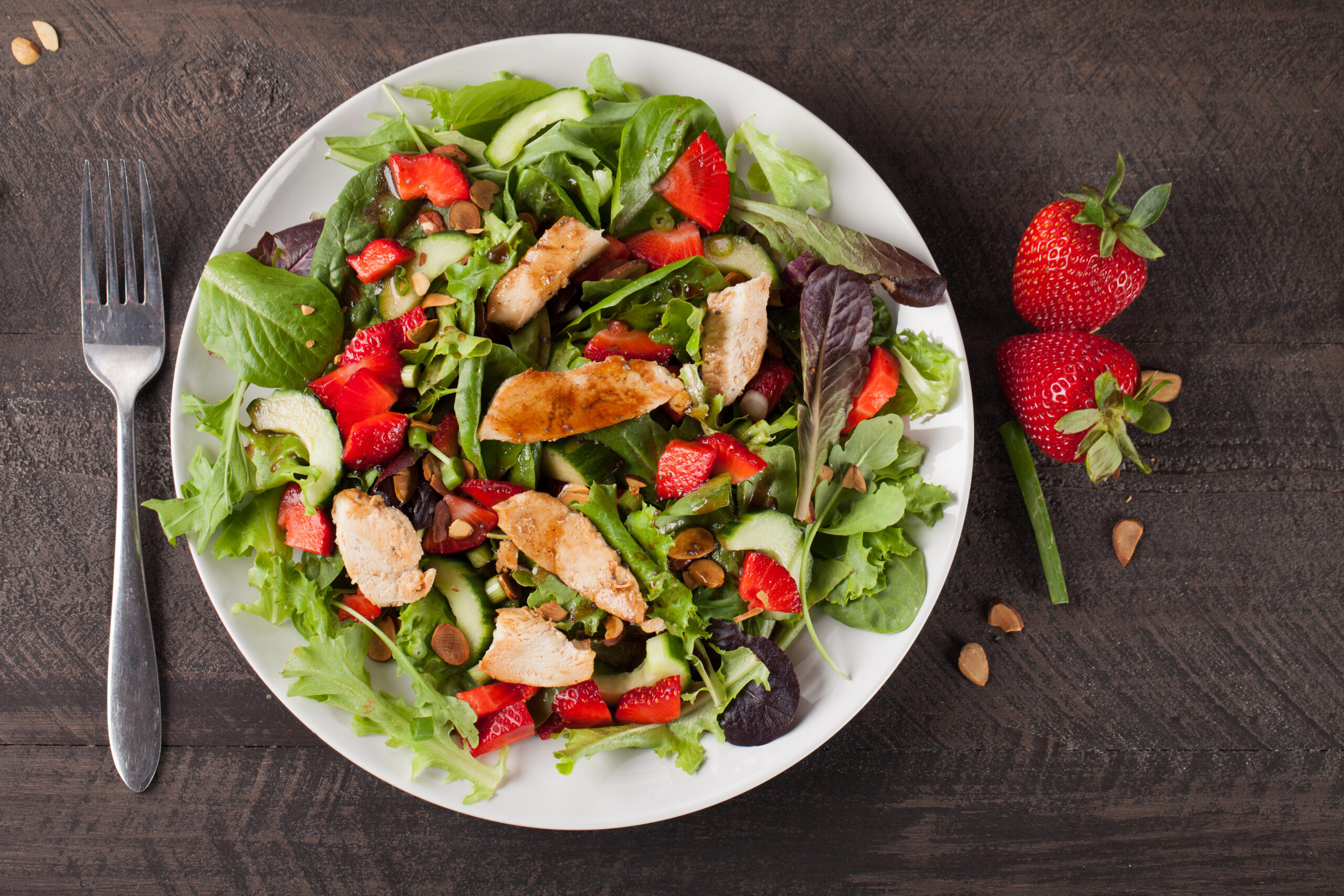 Who said salads were bland? With our Carroll's Honey and Chilli chicken pieces, combined with fresh leaves and strawberries you can make your salads as tasty and colourful as you please!
Ingredients:
1 cup strawberries
Carrolls Honey and Chilli Chicken Pieces
Half cup of cucumbers
A table spoon of crumbled feta
Salad leaves as desired
Dressing of your choice – we love balsamic with this as it creates a wondeful balance with the sweet strawberries!
Method:
Mix all the ingredients and enjoy! Its that easy!
Honey Chicken and Strawberry Super Salad