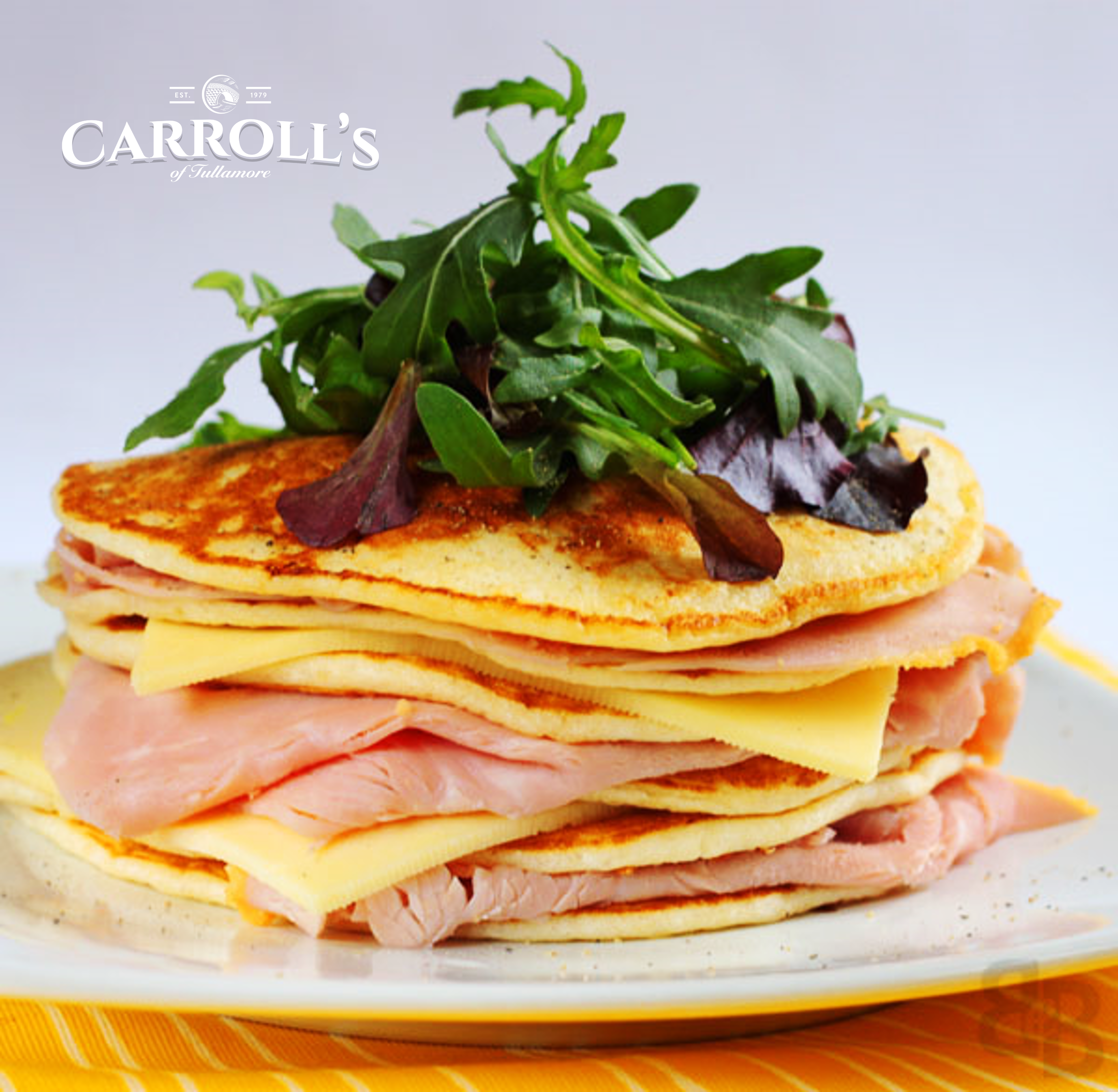 Ingredients
Basic Batter
2 cups all purpose flour
2 large eggs
1.5 cups milk
1/3 cup melted butter
2 tbsp sugar
1/8 tsp salt
1tbsp baking powder
Half cup cheddar cheese
Carroll's New York Deli Honey Roast Ham
Sour Cream to serve
Instructions
Preheat a griddle (if using) or skillet over medium heat. If you're using a skillet or pan you may want to have a little extra butter
Combine flour, salt, and sugar in a large bowl. Add the eggs, milk, and melted butter and mix thoroughly until well combined
Stir in baking powder, taking care to get it thoroughly mixed into the batter
Pour the batter (about ½ cup of after per pancake, but you can go bigger or smaller depending on your personal preferences!)
Cook until the bottom is browned , the edges are looking solid, and bubbles are coming up through the center of the pancake. Flip over and add your cheese and Carroll's Ham, cook for an additional 2 minutes or so, ten fold over and set aside to cool.
Serve a stack with a dollop of sour cream and there you have it… Savoury pancakes for breakfast, lunch or dinner!